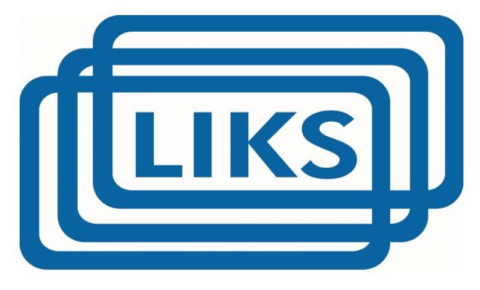 The Lithuanian Computer Society (Lietuvos kompiuterininkų sąjunga) is happy to invite you to participate in a biennial multi-event Computer Days – 2017 (Kompiuterininkų dienos – 2017) to be held on September 21–22, 2017 at the Kaunas Faculty of Vilnius University, Lithuania.
The main objective of the "Computer Days – 2017" is to provide a forum for presentation, discussion and dissemination of research, technological and educational accomplishments in the field of Information Society Technologies. The multi-event traditionally brings together computer scientists, engineers, educationalists, teachers and students, managers, SME personnel and managers, public sector representatives and politicians to summarise the recent achievements and to discuss further directions in the field.
The multi-event "Computer Days – 2017" is composed of the following simultaneous events:
18th Computer Science Scientific Conference – covers a wide range of research topics in the areas of theoretical and applied Computer Science, Information and Communication Technologies, Information Society Services, etc.;
13th Conference on Informatics in School Education;
3rd Conference on E-Learning and Smart Technologies;
Workshop on Information Society Development Issues;
Tutorials for IT teachers, doctoral, post- and under- graduate students;
A hands-on Workshop for primary school teachers: why are the "Bebras" tasks valuable?;
15th Congress of the Lithuanian Computer Society;
Conference of Lithuanian Association of Informatics Teachers.
Individual scientists, teachers, educationalists are invited to participate as well as public and private institutions. Participants will be able to present scientific, science-popular, informative, reviewing papers in conferences, to attend discussions, present information about company, products and solutions. Possibility for advertising and demonstrating is provided. The sponsors are also welcomed.
Contacts
Computer Days – 2017
Lithuanian Computer Society (Lietuvos kompiuterininkų sąjunga)
Geležinio Vilko str. 12-113, LT-01112 Vilnius, Lithuania
Phone: (+370 5) 210 93 42
E-mail: liks@liks.lt
More information www.liks.lt/kodi_en
Supporters and partners: ECDL Lithuania, VU Institute of Mathematics and Informatics, Infobalt Association, National Digital Coalition in Lithuania.
News details
Digital technology / specialisation
Digital skill level
Basic
Intermediate
Advanced
Digital expert
Type of initiative
National initiative