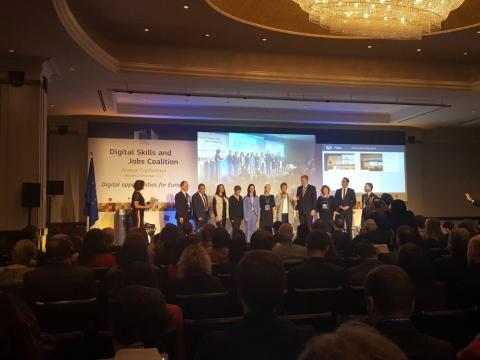 On 8 December 2017 Digital Skills and Jobs Coalition Conference was held in Brussels, where also attended representatives from Lithuania National Digital Coalition, Ministry of Transport and Communications and Digital Champion of Lithuania.
During the conference European Commissioner for the Digital Economy and Society Mariya Gabriel outlined her vision for future digital skills policy in Europe. She also launched the Digital Opportunity Traineeship project and awarded five outstanding digital skills projects the European Digital Skills Awards 2017.
At European National Digital Coalition representatives and Digital Champions meetings attendees shared their experiences.
News details
Digital technology / specialisation
Digital skill level
Basic
Intermediate
Advanced
Digital expert
Type of initiative
EU institutional initiative