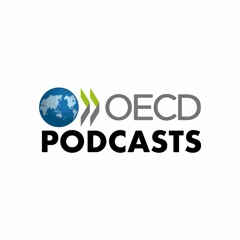 Ekonominio bendradarbiavimo ir plėtros organizacija (EBPO), turinti vienus didžiausių ir patikimiausių palyginamosios statistikos ir duomenų šaltinių pasaulyje, savo biblioteką papildė asmeninėmis užsakomosiomis transliacijomis ir laidomis, skirtomis informuoti piliečius apie skaitmenines technologijas.

Tai priemonė, kuria visuomenei paprastai paaiškinama, kaip vystosi skaitmeninės technologijos, kokią įtaką skaitmeninimas daro mūsų kasdieniam gyvenimui ir kaip galime su jomis susipažinti.

Ji siekia prisidėti prie geresnio piliečių informavimo, kad jie ne tik nebijotų technologinių pokyčių, bet ir suprastų jų teikiamas galimybes kasdieniame gyvenime.

Laidos anglų kalba visiems prieinamos nemokamai ir jas galima žiūrėti bet kuriuo pageidaujamu metu.

Keletas temų, kurias galima rasti, yra šios.
Publication Details
Digital skill level
Basic
Intermediate
Advanced
Digital expert
Digital technology / specialisation
Geographic scope
Austrija
Belgija
Bulgarija
Kroatija
Kipras
Čekija
Danija
Estija
Suomija
Prancūzija
Vokietija
Graikija
Vengrija
Airija
Italija
Latvija
Lietuva
Liuksemburgas
Malta
Nyderlandai
Lenkija
Portugalija
Rumunija
Slovakija
Slovėnija
Ispanija
Švedija
Albanija
Baltarusija
Bosnija ir Hercegovnija
Kanada
Islandija
Izraelis
Japonija
Juodkalnija
Marokas
Norvegija
Rusija
Serbija
Pietų Korėja
Šveicarija
Tunisa
Turkija
Ukraina
Jungtinė Karalystė
JAV
Target audience
Digital skills for the labour force.
Digital skills for ICT professionals and other digital experts.
Digital skills for all
Industry - field of education and training
Information and Communication Technologies (ICTs) not further defined
Type of initiative
International initiative