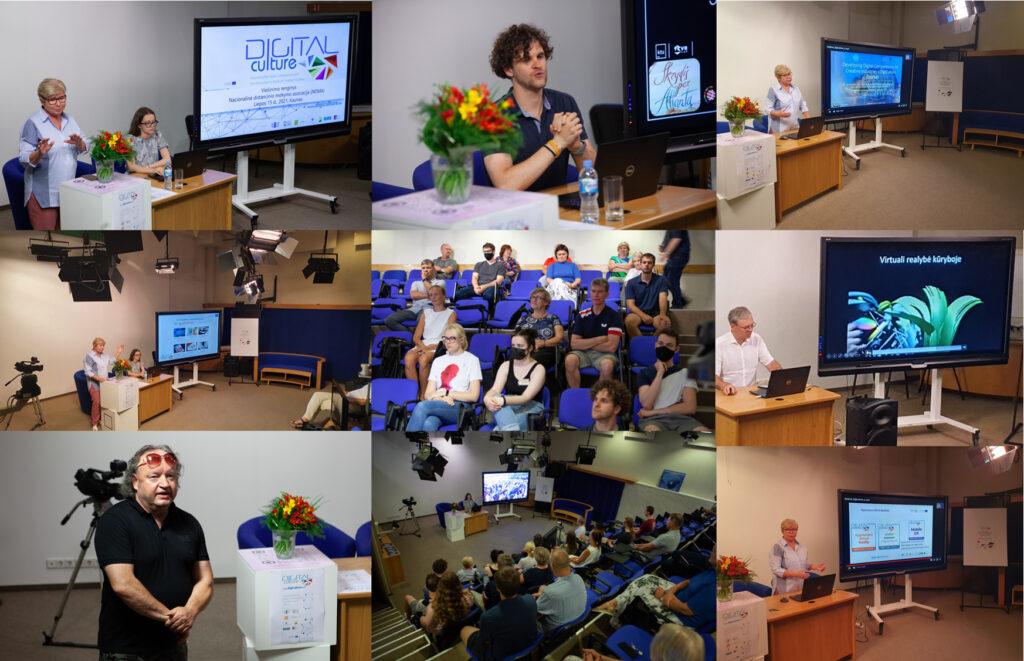 The National Association of Distance Education (NADE) was established in 1999 and it seeks to unite legal and natural persons for the development of distance education in Lithuania, to participate in the formation of distance learning policy in the country. From 2018 the association is implementing the project "DigiCulture – Improving the Digital Competences and Social Inclusion of Adults in Creative Industries" (Project No. 2018-1-RO01-KA204-049368). The aim of the project is to create a sustainable and effective educational program for adult learners with low digital skills and other low-skilled adults involved in activities related to the creative industries in Romania, Italy, Austria, Denmark, Lithuania, the United Kingdom and Ireland. The main result of the project is an integrated virtual learning environment with 13 free online learning courses on various cultural fields. A special e-assessment tool has been developed for the assessment of digital skills. Each course has an open digital badge that can be acquired by anyone who successfully completes a course.
During the project, NADE developed an online course "Digital Communication and Presentations". This course aims to provide a general understanding of digital communication and presentations, helping to gain a basic knowledge on digital strategy. The course introduces the most popular communication tools: MS Teams, Zoom, Skype, Messenger, Google Meet, Slack and presentation tools: MS PowerPoint, Prezi, H5P, Google Slides, Piktochart, MS Sway.
This set of learning courses created during the project is like an introductory step before next year's grandiose cultural event "Kaunas - European Capital of Culture 2022". So, we invite everyone to dive into the vastness of culture now and improve their skills at https://bit.ly/digicultureLT. Upon successful completion of the course, the learner can acquire a digital badge.
About this practice
Target audience
Digital skills for the labour force.
Digital technology / specialisation
Industry - field of education and training
Inter-disciplinary programmes and qualifications involving Information and Communication Technologies (ICTs)
Type of initiative
EU institutional initiative